Tips: How to Enable a Better Dark Mode for File Explorer
By Skylar L., Senior Editor — Jan 03, 2020
Due to the increasing need for PC's night theme, Microsoft released the dark mode for File Explorer (also called Windows Explorer) in Windows v1809 and improved a bit in Windows v1903. However, getting dark doesn't mean being user-friendly. You may suffer from the no-tab feature and hopeless file search still. Therefore, in this article, you will learn how to enable a dark theme in File Explorer and then get a good third-party tool recommended to better your file trip.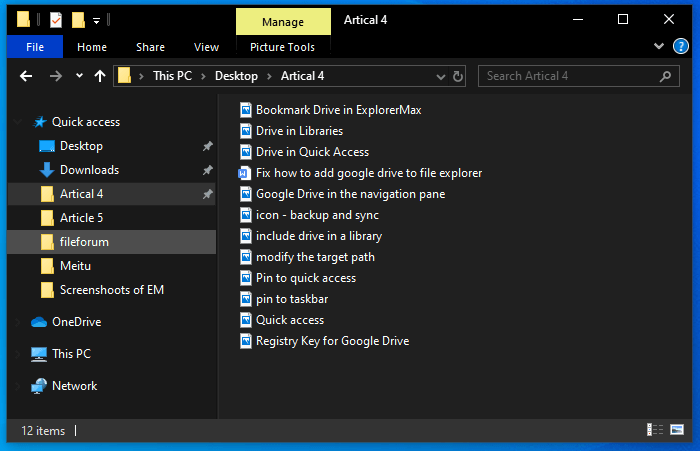 Question A: How to Turn on a Dark Mode in File Explorer?
1. Head to Windows settings in the start menu or right click Taskbar to reach it , then select Personalize, and click on Color. Otherwise, you may just press Windows+S and enter Color in the search box, quickly access color settings.
2. Tap Custom to choose Dark to be your windows theme. As for default app mode, it is up to your user experience whether you want to put all applications in dark. Enable it when it's late at night and disable it when you just pretend to be cool.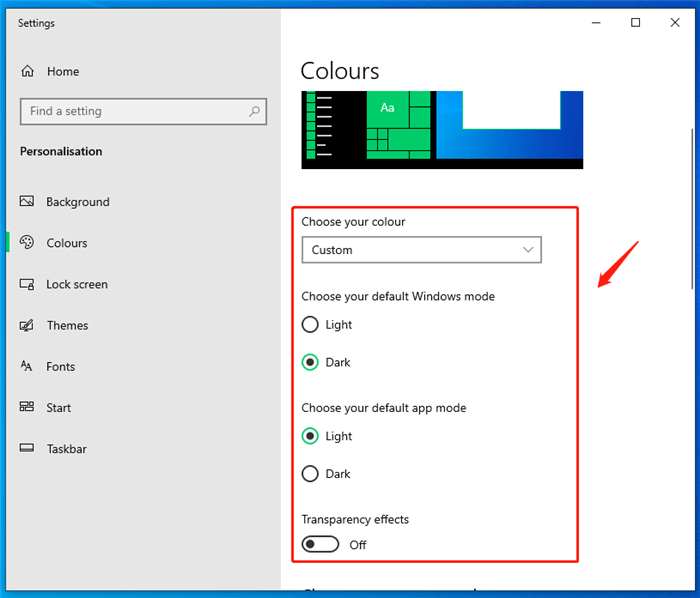 3. If you want windows apps or browsers to respond to your color preference, locate Settings > Personalize > Color > Choose your accent color, and enable the option of showing it on Title bars and windows borders.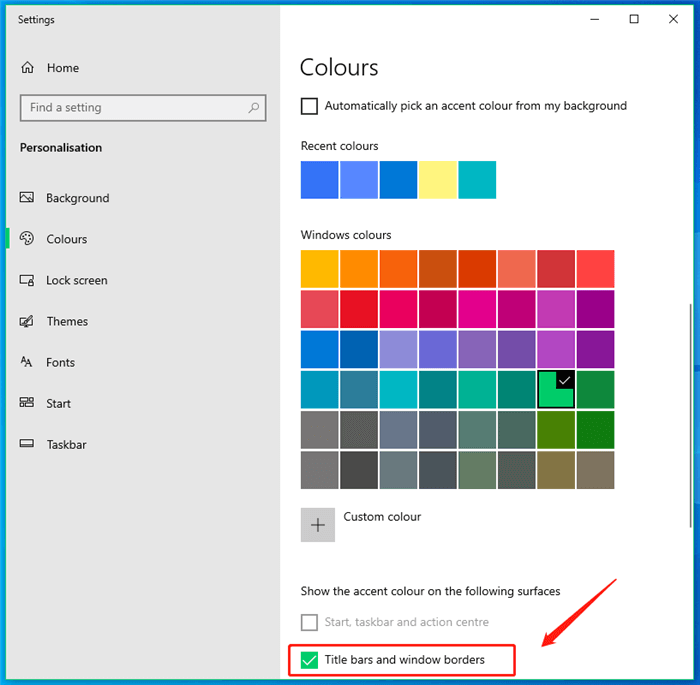 4. After those settings, you will see a black File Explorer.
Notice: Once you want to exit the dark mode, you need to follow instructions again.
Question B: Which File Manager Performs Great in Dark Theme?

As I've mentioned, it's cool to get dark in File Explorer but never cool enough to cover unpleasant functions. Maybe it's time for you to take a look at an alternative. Today, we will recommend you a smart file manager, which is called ExplorerMax.
Take a look at this exquisite dark mode!
Question C: What Else Can I Expect from ExplorerMax?
Here are some detailed functions of ExplorerMax. (You can press the button below to download it.)
1. One-click to fit or modify the system color.
In the skin section, you can select Adaptive to (Win 10) and the interface will respond to any change you made for system color automatically.

If you choose Cutomize, you can turn the interface white or black. When you enable it to modify the system color simultaneously, the system settings will also be changed.

It's only available for Windows 10 users.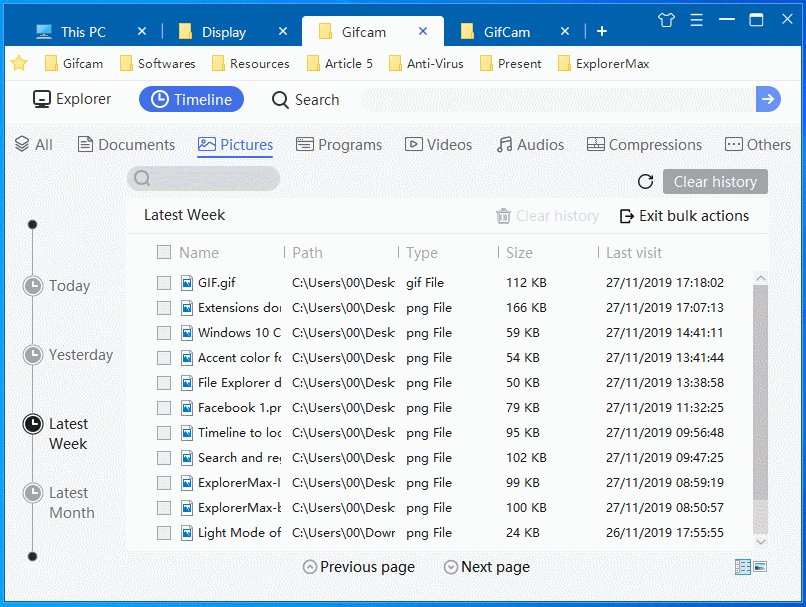 Notice: For Windows 7/8 users, you can enjoy the black version with limited interface on the title bar and toolbar.
2. Tabbed browsing and useful bookmarks.
Tabbing feature is what plenty of Microsoft users have cried out for years and has never been accomplished officially. Now ExplorerMax realize it with better designs. You can open many folders in one window. Moreover, Bookmarks are easily to be added by a drag-and-drop.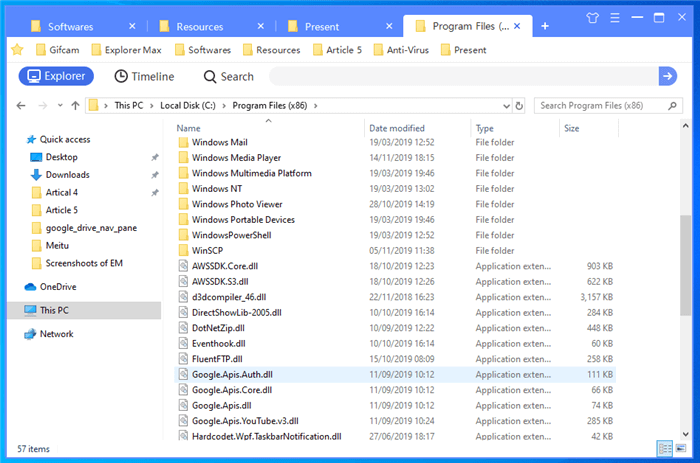 3. Neat categories to display your search results and recent files.
In ExplorerMax, you can locate you recent files quickly via Timeline. With this section, you can track and clear the file-managing history through 4 groups which are Today, Yesterday, Latest week and Latest month.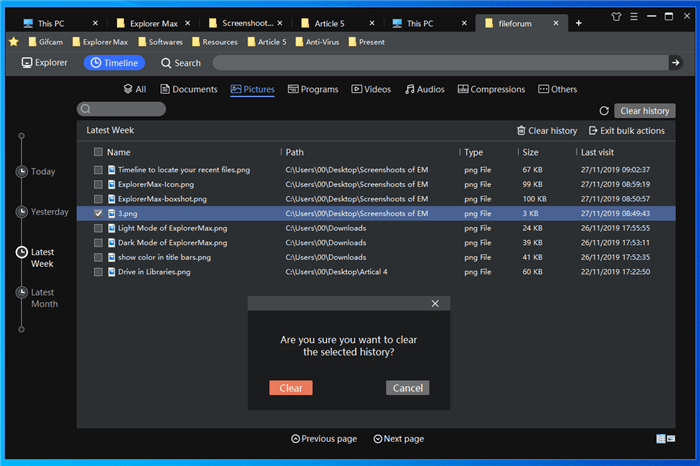 As for target search, all the results will be shown just a second after you type keywords in the box. Furthermore, results in the Timeline and Search section are filtered into different categories, such as doc, pic, etc.
Notice: 10%off Coupon Code for ExplorerMax has been released a while! You don't want to miss it. Take the chance!
Question D: How Can I Enable a Dark Mode on Internet Browsers?
For Microsoft Edge, you can enter the settings by clicking 3-dot on the toolbar. Then choose a dark theme there. For browsers like Chrome and Firefox, they will adapt to the system by themselves.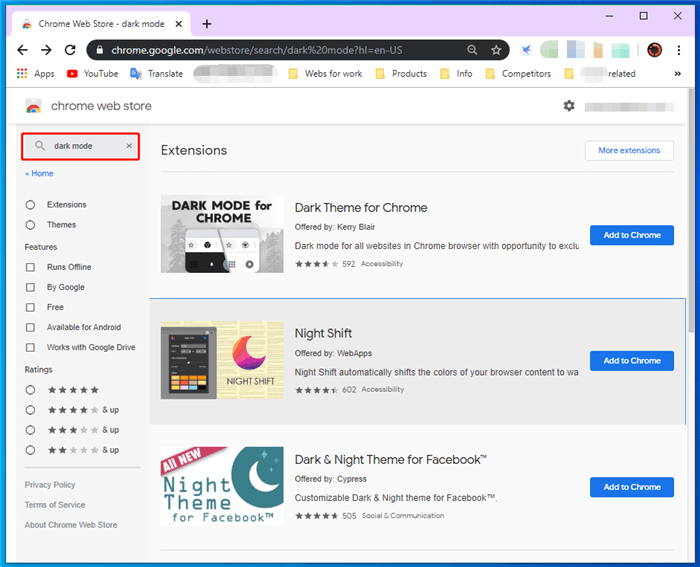 Notice: The dark mode will only work in the title bar and toolbar. And those who wish for a whole-dark design, you can search third-party extensions for dark mode in the store.
In general, you have a clear overview of steps to enable a dark mode for File Explorer now. And we sincerely recommend you to try ExplorerMax, a far more decent file manager. Fell free to contact us if you have any advice.
Recommended
ExplorerMax
Smart file explorer and manager for Windows platforms.
Download Now