Remote Working: A Tough Challenge Posed to China by Coronavirus
By Skylar L., Senior Editor — Mar 02, 2020
Due to the coronavirus outbreak, also called Covid-19, thousands of lives were taken in China and various tough challenges like shut down were posed to this country later. So far, it's been a monthly delay for most people in China to return to office after Spring Festival. And worries towards working at home took over the charge at the end of January.

Here below is the searching volume of "Remote Work" in China via Baidu Index.
Notice: Most Chinese "Baidu" the stuff when people outside of China "Google" it.


Accordingly, Covid-19 has led to a soaring need for remote working software in China. After all, you can never expect to get all things done simply by social media. So in this article, we are going to analyze the diverse needs of software during the special period -- mainly for communication and collaboration.
Notice: Since several countries are under the threat of Coronavirus now, we do hope the share can help people to get prepared for remote work and help the related industries to focus on the right market.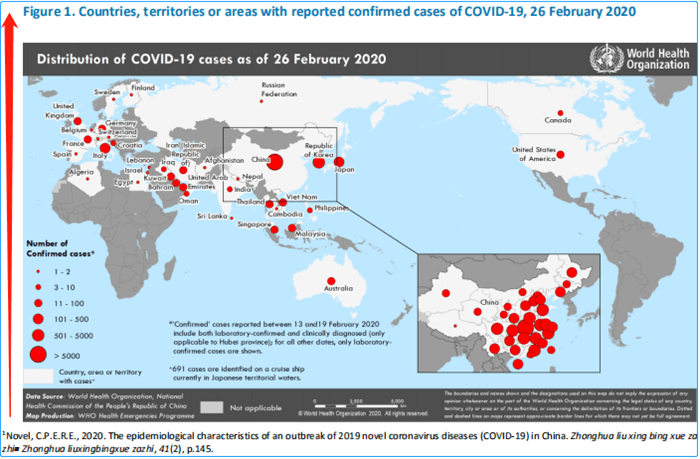 For Communication: Instant Message

Staying at home forces everyone to work efficiently and communicate instantly. And users need an app to deal with multiple clients soon but not to get their daily share exposed at the same time. What's more, it shall be convenient to arrange group chats, check attendance and integrate various business contexts. As a result, some to-C software such as Dingtalk and Feishu in China have won more traffic these days.

For Communication: Online Meetings or Courses

Video meeting is another significant demand for working remotely. It comes when you display a vivid product demo for buyers or deliver a presentation to your students, or discuss future plans. And developers may consider combining meeting functions and interactive courses together. Thereby, the app shall focus on three key features: stable service-connection to avoid the interruption; fluent views switch between cameras and screens; useful hosting rules to control the microphones from different speakers. For this part, Chinese apps like Tencent meetings, WeLink were born in a rush for emergency use and are just beginners on the ride.

For Communication: Smart Customer Service

During the outbreak, there is no enough human labor to finish the rising repetitive work. Therefore, an AI program may take over the simple health troubleshooting by phone-calls. For instance, some Chinese hospitals and communities have introduced the AI voice robot to collect patients' health data or etc. Moreover, this technology can apply to the online shopping process as smart customer service.

For Collaboration: Documents and Codes

When it comes to collaborating with others, docs, sheets, and codes are three main file types to be in sync. Actually, markets for doc collaboration is rather mature now. In China, people use Shimo or WPS; Outside of China, there are more choices like Quip or Evernote. So here is one practical advice for the virus-spreading season -- offer more free sample sheets to help Human Resources gather related information of employees, such as travel data and health status.

Bonus Time -- ExplorerMax

For offline file management, we recommend ExplorerMax. It's a tabbed file manager with useful bookmarks and fast search. And you may also be impressed by its Chrome-style surface and one-click rename/zip. Click the button below to download it now!

For Collaboration: OA and Netdisk

Now, OA (ab. Office Automation) is the new trend for companies to complete some routine processes online, such as KPI assessment, expense submission and etc. However, traditional OA products often limit your IP address for safety. Similarly, a remote IP address is not allowed to access their company netdisk. If your company uses the way above to protect the data, how can you work remotely? Thus, it's time to tackle this challenge and gain more customers.

In general, we have discussed typical software needs on remote work. To solve the problem of communication and collaboration, developers should focus on the product for instant messages, online meetings/courses, smart customer service, co-working files, remote access to OA/netdisk. May you be prepared for the coming fight with Covid-19!

Recommended
ExplorerMax
Smart file explorer and manager for Windows platforms.
Download Now