Tips: Best Movie List for New Year's Eve 2020
By Skylar L., Senior Editor — Jan 17, 2020
On New Year's Eve, maybe you're overwhelmingly embedded in gain and loss occurred last year, or you just refused a party invitation to get some private time. No matter what leaves you at home, let's regard it as a chance to get strength from a good movie. Today, I want to share a movie list for New Year's Eve.
Notice: Several great Asian films are also included and may require your patience to follow the pace and feel in resonance.
Before we start, I want to introduce two tools that help me organize thoughts when preparing for this list. They are XMind and ExplorerMax. While XMind allows me to generate a clear mindmap after the brainstorm, ExplorerMax enables me to manage my material lab with tabbed browsing, fast search, smart rename, etc. Both of them worth a try if you're working on your own list. (You can click the picture blew to access a free download.)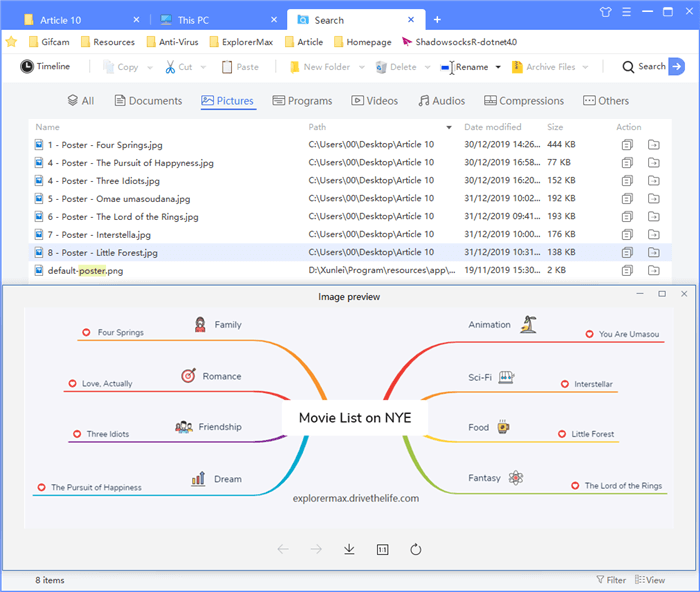 1. Four Springs [Categorized into Family]
It's a documentary film that records the daily life of Qingyi Lu's parents in a small village in Guizhou, China. In this film, you'll see how the cute couple gets a balance between life and art; you'll find their answers to crucial aging and death; you'll hear improvised melody everywhere, on the roof, through the trees, and in the heart. It's a lovely poem composed of imperfect days and a perfect mood. Slow down and enjoy it.
2. Love, Actually [Categorized into Romance]
Just want a romantic hit? Alright, you can watch an old comedy full of passion and hope. It's called Love, Actually. When it comes to Christmas and New Year, every messy soul calling for love needs to be heard and comforted. You will follow those characters to love and be loved, get upset and then cheer up, and start a happy new year.
As for readers who prefer LGBTQ-related, Carol or Call Me by Your Name will be another good choice.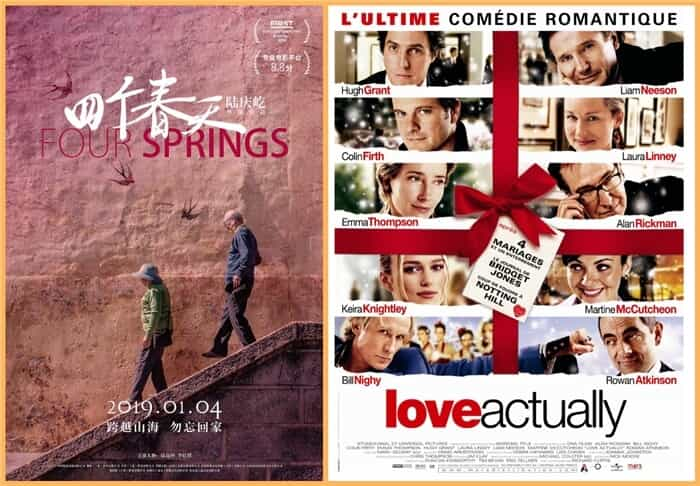 3. Three Idiots [Categorized into Friendship]
Besides singing for love, New Year's Eve is also a good time to spend with best friends. In front of them, all the talks and tricks just bring you closer and closer. Thus, why not just see a funny movie together? Three idiots is definitely the classic one. It will recall your shining memories of friends and make you laugh loudly.
4. The Pursuit of Happiness [Categorized into Dream]
You might go through an extremely hard period in 2019 and questioned your past efforts. At this moment, a cup of "life's worth living" juice is what you need. Go and watch The Pursuit of Happyness. The young struggling father, Chris Gardner, shall present you enormous courage to face hardships and keep inspired with his long trip to success. Hang on and never give up!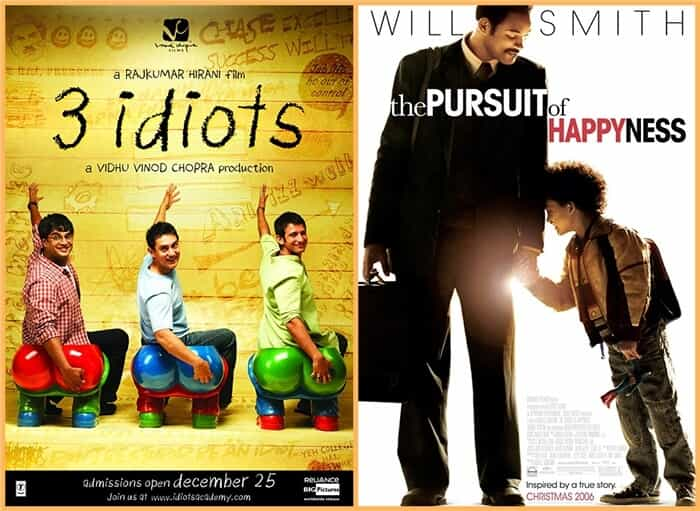 5. You Are Umasou [Categorized into Animation]
If you want something gentle and healing, you can try an animation named You Are Umasou (also known as Omae umasoudana). In the story, a Tyrannosaurus Rex was raised by a herbivorous dinosaur with tenderness and a small ankylosaur was raised by this Rex later. It's a story about love over nature. The top of the food chain fought with his killer instinct and the bottom struggled with her fear. In the end, love is still love.
6. The Lord of the Rings [Categorized into Fantasy]
Getting bored with reality? Turning to fantasy films will be a nice strike to free your imagination. So what can you expect from The Lord of the Rings? The intriguing script, striking scenery, magical power, exciting battle, and mysterious species. All the wonderful thoughts are included there and follow this meek Hobbit to begin a marvelous journey.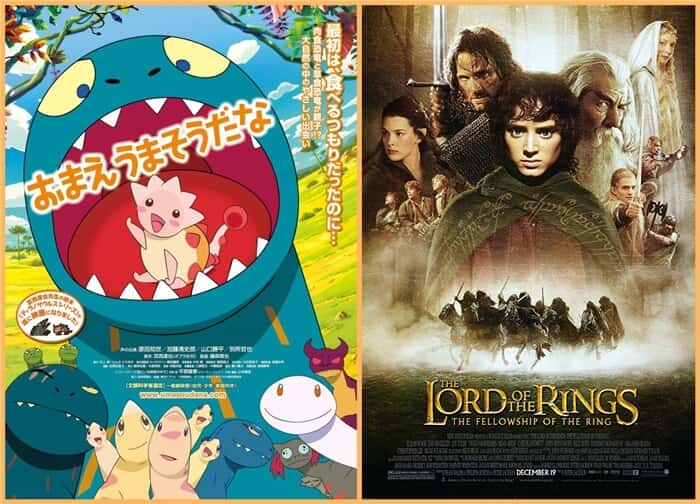 7. Interstellar [Categorized into Sci-Fi]
From a macro point of view, it's about the brave astronauts' corps set out the wormhole trip to find a new home before the doom. You can expect the breath-taking universe and human persistence from Interstellar. From a micro point of view, it was just a promise between father and daughter. All in all, it ranked the top Sci-Fi in my eyes. You can't miss it!
8. Little Forest: Winter/Spring [Categorized into Food]
In a cold winter, delicious cuisine is as important as a warm bed. When you see Ichiko (the main character) gather materials after months of labor and take every meal seriously, you will fall in love with her hardworking days and steaming food. Sometimes we want to escape from our responsibilities as Ichiko did, then we finally find that even normal days still require hard efforts. In this little forest covered with heavy snow, everything is peaceful and fulfilling.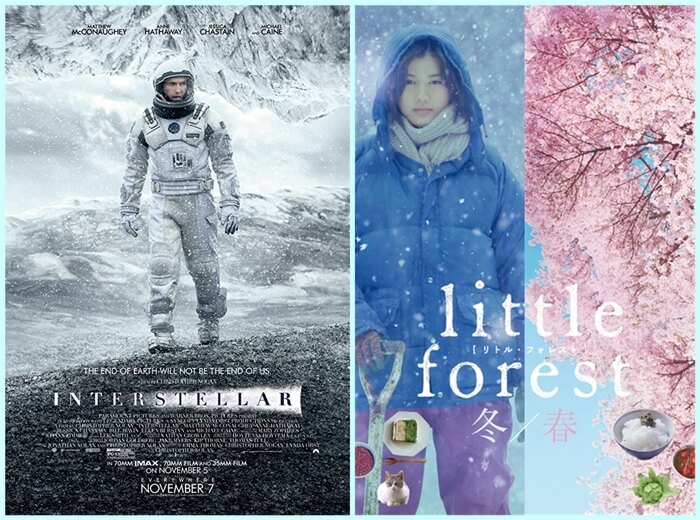 Now, you got the New Year's movie list 2020. Hope you'll pick one or two of them and enjoy yourself. Feel free to share your comments below.

Recommended
ExplorerMax
Smart file explorer and manager for Windows platforms.
Download Now