6 Productivity Tools to Improve Your Work Efficiency
By Skylar L., Senior Editor — Dec 10, 2019
Still drowned in mussy files? Always trapped in cluttered thoughts? Forgetting your passwords again and again? Maybe it's time for you to stay organized. Today, we are going to offer a useful list of productivity tools of 2019. No matter working for the companies or studying in school, you can improve your efficiency to a large scale with these tools.
Now, read on to check them one by one and save your energy.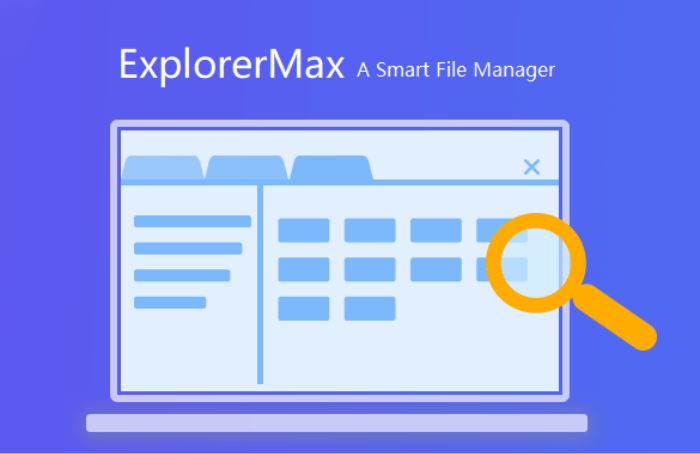 Descriptions:

ExplorerMax is a decent tool to help you get all the folders ordered in a chrome-style. Not like the usual way -- all the files are in different windows and hard to get the right stuff, ExplorerMax enables you to get one sorted window and switch tabs easily through customized shortcut keys. Meanwhile, its file-searching speed will amaze you definitely.
Key Functions:
Quick search and get grouped results.

Tabbed interface to manage mussy folders.

Bookmark favorites and access to them easily.
Tips:

Although windows has its built-in software called File Explorer (also known as Windows Explorer), plenty of users complaint that it's difficult to open and manage files. Fortunately, ExplorerMax has been launched and becomes a great alternative. And more exciting functions such as timeline are on the way!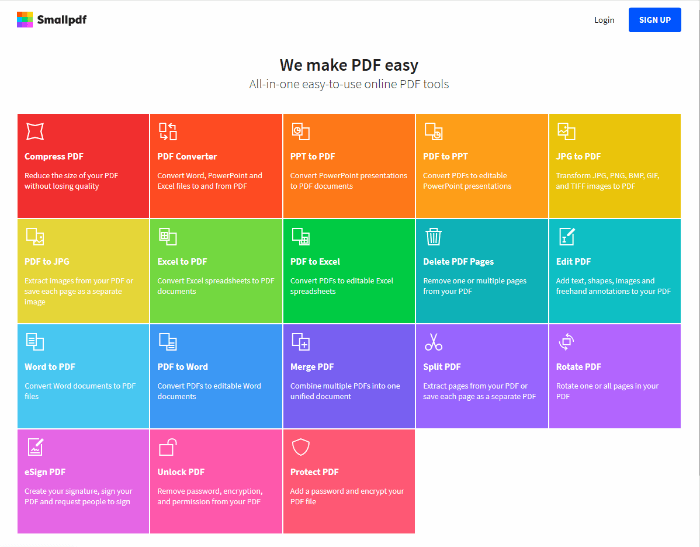 Descriptions:

This tool can fulfill all your needs of dealing with PDF. Compared to Kingsoft, Smallpdf provides a user-friendly website to guide your steps and e-signature is supported. More importantly, visitors are allowed to get two PDF-related programs done per hour online for free. That means you can save your money if the frequent commercial use is not needed.
Key Functions:
Compress PDF powerfully and ensure the quality simultaneously.

Convert PPT/EXCEL/JPG/Word to, and from PDF.

Split and Merge some pages in PDF.

E-sign the files and get protection.
Tips:

Only VIP users can enjoy the offline version and have no limits to the amounts of programs.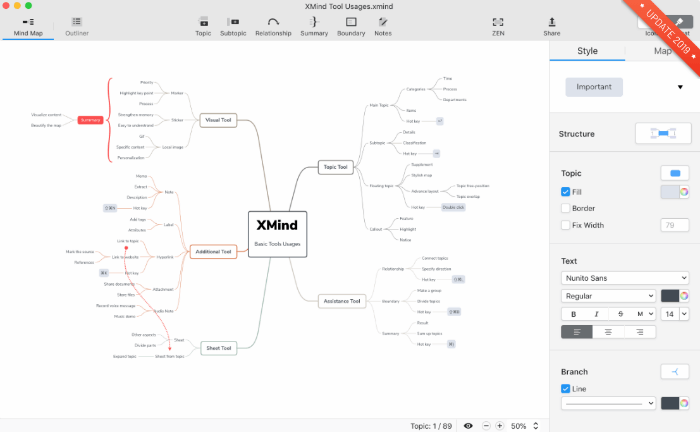 Descriptions:

With X-Mind, a much more efficient brainstorming will be presented through clear directions and organized thoughts. Furthermore, you can make the most of its free mind map templates and four charts to visualize your research. Once the stylish mind map is finished, the software will provide you several options to export. Or you can just pick some pages and present them in slides.
Key Functions:
Various structures for business analysis, such as Org Chart and Fishbone Chart.

Free useful templates to organize the information.

Tidy slide-based presentation mode to display the outcome.

Fancy clip art for decoration.
Tips:

After the free trial, X-Mind ZEN and X-Mind 8 have different pricing policies while both of them offer some discounts for Academia. Make sure you get it with your valid ID of school/educational institution.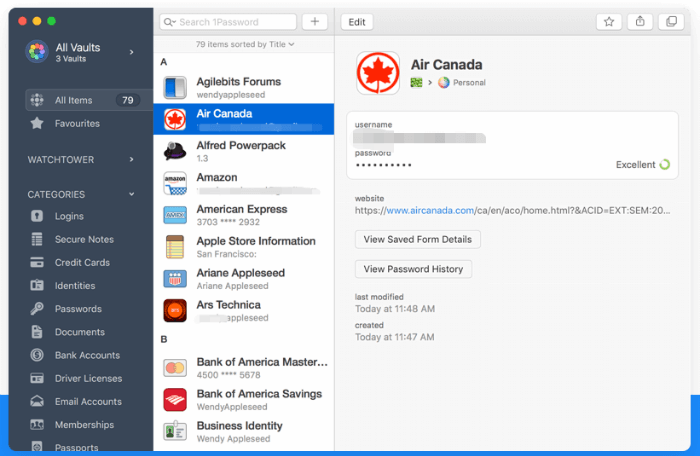 Descriptions:

This tool can save your life from numerous accounts through secure password management. Usually, only one password to remember, you can have it master every accounts on any device, even on Apple watch, and syncs data seamlessly. It's just that simple!
Key Functions:
Manage all the accounts with 1 password.

Support Mac, iOS, Windows, Android, Linux, and Chrome OS.

Offer the secure storage for documents.

Respect the user privacy.
Tips:

It provides four versions for diverse needs . They are personal version, family version, team version and business version. So just get what you want and start to enjoy the peace.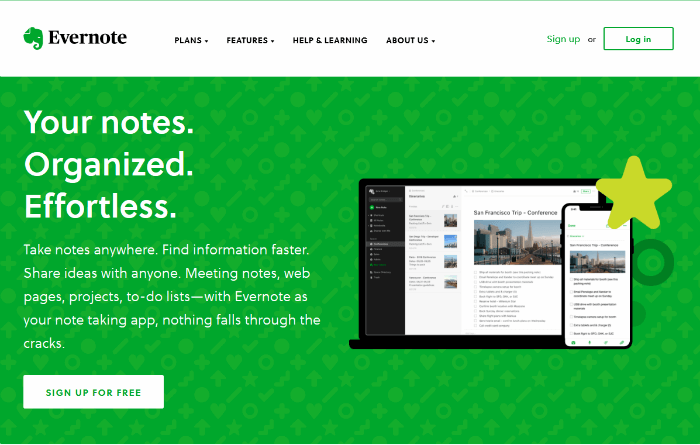 Descriptions:

Everyday, people encounter various information flows while only few of them matter. Therefore, a powerful note-taking software, such as Evernote, is your best choice. Since it's really easy to use and it responds to your search quickly, you will get more opportunities to gather valuable things and share your own value. And it ensures all those collections update in sync in different device like PC and Android.
Key Functions:
Capture instant ideas and inspirations through notes, pictures or websites.

Manage all your collections via tags, titles or classifications.

Collaborate with the whole team via shared working platform.

In the Pro version, you can explore more.
Tips:

The free version has already fulfilled most of your requirements. So think it twice before you click the Upgrade button.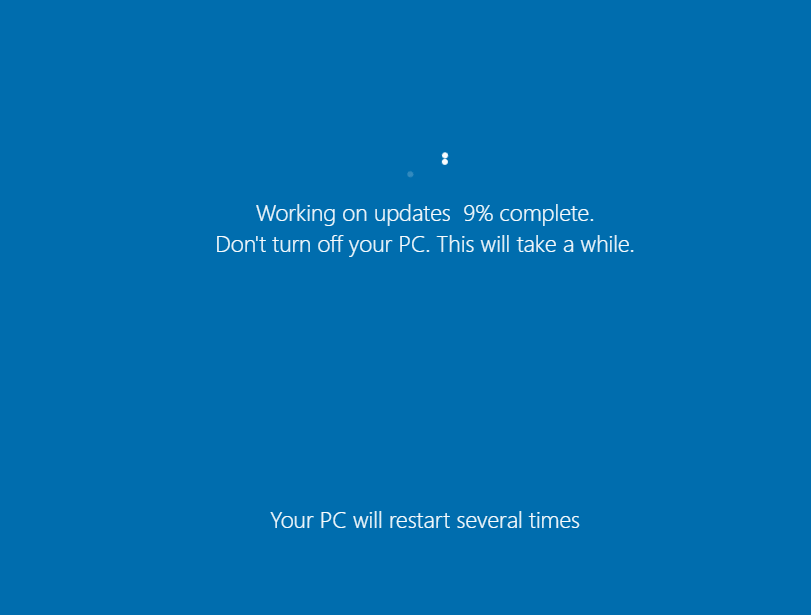 This secret trick is just for fun if you do feel "Nothing can push me to be productive".
Summary
Here, we have recommended you six productivity tools on the list.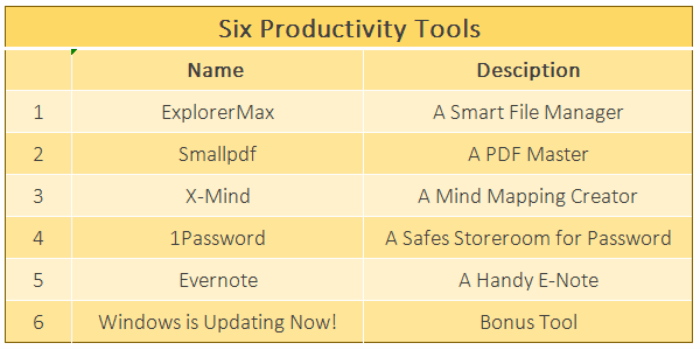 Promise me that you will try them and do make some changes.
And if you have any suggestions or questions, please comment below.
Recommended
ExplorerMax
Smart file explorer and manager for Windows platforms.
Download Now