ExplorerMax 2.0.0.0 Released: Plugin for Photo Management is Supported Now
By Skylar L., Senior Editor — May 07, 2020
May 7th, 2020 --- OSToto Co., Limited, a leading high-tech PC software developer, is pleased to announce the new release of ExplorerMax. It's been updated to 2.0.0.0 now. Photo management plugin and several vital functions are added to better user's digital file organizing experience.
Main Features of ExplorerMax
Since the first beta version launched on August in 2019, ExplorerMax has been updated for 14 times. So far, it is a powerful tool to manage office files with multiple user-friendly functions. Here below are the key features:
Fast file search with custom filters -- Explorer will respond to users in a flash speed once the keyword is entered and the search range is defined. More importantly, the whole search tab shall display your results in categories like programs, videos, docs, etc.

Tabbed explorer with bookmarks -- Clear tabs and quick-accessed bookmarks can make your file trip far more efficient and organized. This part solves the traditional Windows File Explorer No-Tab issue perfectly and its interface is Chrome-inspired to some extent.

Folder interactions with dual pane -- When it is not convenient enough to switch among folders, dual pane is a better mode to enable folder-to-folder interactions.

One-click to archive/extract files -- With ExplorerMax, users can zip or unzip files with a simple click on the minibar. And it will smartly set the default option as archive or extract according to the file extension selected. This is time-saving.

Batch rename with smart rules -- Unlike pressing F2 to change all folders with the same name, smart batch rename in ExplorerMax is much more flexible while certain shared naming-part can be found and renamed easily.

History browsing with Timeline -- It offers users fast access to track file-browsing history and find specific folders checked in the previous month.

Photo organizing with PhotoMax -- Plugin support is the highlighted update in this version and photo management is the first try in the new plugin.

Multiple skin choices in light/dark mode -- Night use and color-changing are extremely concerned by today's PC users. Thus, ExplorerMax launches extra support for dark mode and system themes.
What's New in ExplorerMax 2.0.0.0
Added the plugin of PhotoMax to manage photos


Fixed the bug of double-clicking to go for the upper directory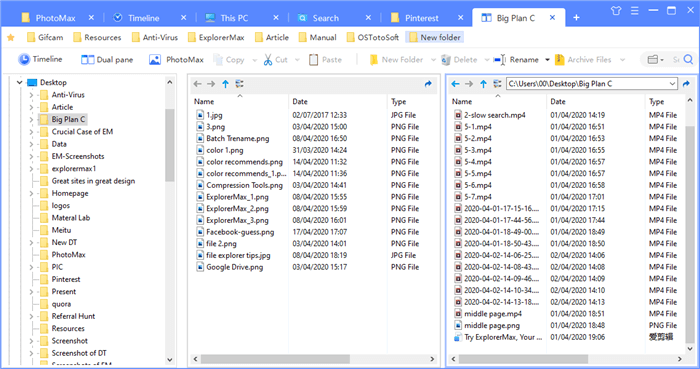 About New Plugin PhotoMax
PhotorMax is a Windows photo management tool for daily use. It is supported by ExplorerMax and featured with fast scanning to import photos, organizing them by timeline, easy photo editing, etc.
Powerful photo converting will be available in its next version.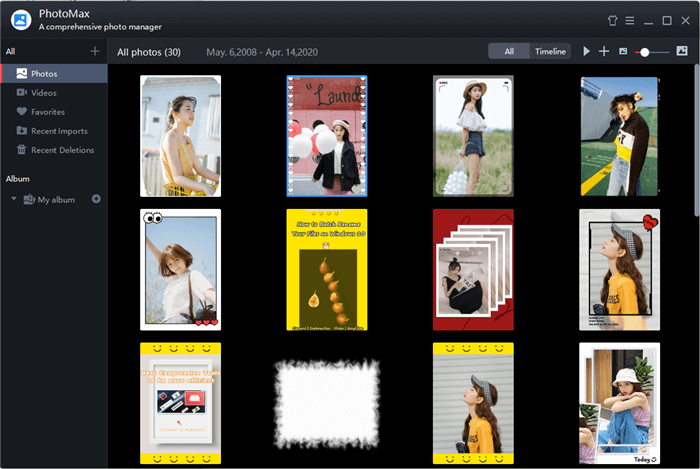 Price and Availability
ExplorerMax is now available on our official website: https://explorermax.drivethelife.com/

It offers a 30-day free trial, without any restrictions! For sure, after a quick try, you'll want to unlock an unlimited trip by choosing a proper premium plan here.
Also, we've licensed some download sites to offer official versions, too. In this way, you can get Explorer on Softpedia, CNET, FileHorse, etc. Remember to leave your review there and apply for our reward later.
About OSToto Co., Limited
OSToto Co., Limited is a leading high-tech software company, dedicated to the powerful and user-loving software utilities. Over the years of development, OSToto is now favored by the majority of users and becomes quite popular all over the world.
Press Contact
Website: https://explorermax.drivethelife.com
Email: contact@drivethelife.com

Recommended
ExplorerMax
Smart file explorer and manager for Windows platforms.
Download Now